1x1 – Noisy Neighbors
Nanny warns the Babies not to make so much noise, because their next door neighbor is a police officer who works a night shift and sleeps during the day.
Gesehen von 2 Usern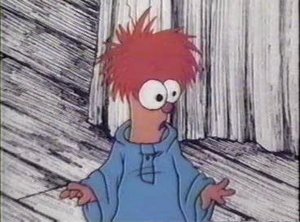 1x2 – Who's Afraid of the Big, Bad Dark?
When Bunsen and Beaker come over to spend the night. The Babies must help Beaker overcome his fear of the dark.
Gesehen von 2 Usern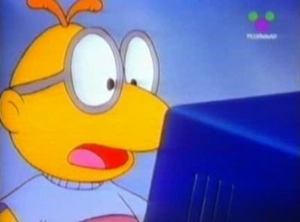 1x3 – Dental Hyjinks
Fozzie has a toothache and all the babies imagine what will happen to him at the dentist's office.
Gesehen von 2 Usern
1x4 – Raiders of the Lost Muppet
Gesehen von 2 Usern
1x5 – Scooter's Hidden Talent
Scooter's upset that everybody else was able to put together an exercise bike for Nanny's birthday except him; so Kermit and the others try to help Scooter figure out what he's good at.
Gesehen von 2 Usern
1x6 – The Case of the Missing Chicken
Everybody becomes a suspect in Gonzo's book when his stuffed chicken Camilla disappears and he suspects 'fowl play'.
Gesehen von 2 Usern
1x7 – Eight Take-Away One Equals Panic
The babies overhear Nanny having a conversation on the telephone and are led to believe that she's going to get rid of one of them.
Gesehen von 2 Usern
1x8 – What Do You Want to Be When You Grow Up?
While the Babies, were discussing what they wanted to be, when they grown up but, Kermit was having problems deciding. Finally, the Babies decided, to give Kermit, some advice for future careers.
Gesehen von 2 Usern
1x9 – Close Encounters of the Frog Kind
Gesehen von 2 Usern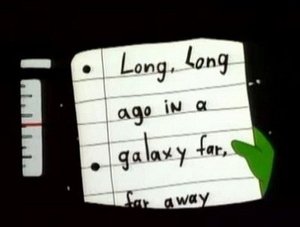 1x10 – Gonzo's Video Show
Nanny has rented a video camera recorder and allows the babies to play with it unattended for an hour. Gonzo takes charge behind the camera and the gang decides to remake Krieg der Sterne (1977) together.
Gesehen von 2 Usern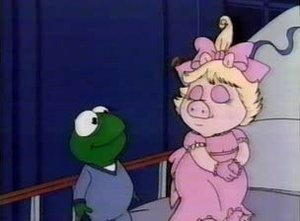 1x11 – Fun Park Fantasies
The babies are too excited to sleep because Nanny's taking them to the fun park the next day, and they imagine what adventures lie ahead for them at the park.
Gesehen von 2 Usern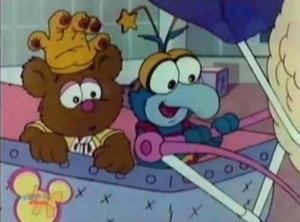 1x12 – From a Galaxy Far, Far Away
While the babies are playing aliens from another planet, a strange creature breaks into the nursery and they become convinced it's a baby alien and try to hide it from the man looking for it.
Gesehen von 2 Usern
1x13 – Good, Clean Fun
Gesehen von 2 Usern