1x1 – There Goes the Neighborhood: Part 1
In the city of Boston, a vampire and a werewolf try to lead normal lives while living in the same house with a ghost.
Gesehen von 7 Usern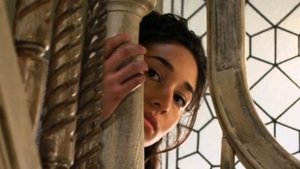 1x2 – There Goes the Neighborhood: Part 2
A surprise guest wreaks havoc on Aidan's life, Josh faces a familial dilemma; Danny tells the story of how Sally died.
Gesehen von 6 Usern
1x3 – Something to Watch Over Me
Aidan is haunted by his past, so he tries to live in the present by joining the Neighborhood Watch (NW) program. The police officer acting as the NW liaison is the son of one of Aidan's past victims. Aidan finds a subtly hostile Officer Garrity, in a bar. Eventually Officer Garrity reveals that he saw Aidan murder his (Garrity's) father. Aidan doesn't want to hurt Officer Garrity, so he tries to use his Vampire powers to make Officer Garrity forget he saw Aidan murder Garrity Sr. Sally continues to mourn the loss of Danny, so Josh and Aidan introduce her to another ...
Gesehen von 6 Usern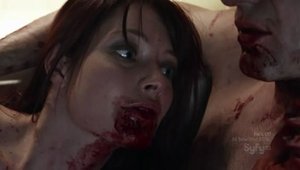 1x4 – Wouldn't It Be Nice (If We Were Human)
Josh goes into the woods at 'that time of month'; as he returns to human form, Ray introduces himself and offers to teach Josh how to make 'the change' more convenient. Josh freaks out, and cannot get away from Ray fast enough. Later, he meets Ray, once again, at the hospital. Ray convinces Josh to let him teach him how to be a Werewolf. Ray shows Tony how to use a rump-roast to form a barrier that will keep Josh from roaming, and possibly coming across any humans he might kill. Ray takes Josh to a shed, in the woods, where he can store his clothes and other articles ...
Gesehen von 6 Usern
1x5 – The End of the World as We Knew It
Josh's relationship with Ray comes to a head; Aidan finds a vampire in the hospital; Sally discovers the horrifying truth about her death.
Gesehen von 6 Usern
1x6 – It Takes Two to Make a Thing Go Wrong
Marcus exacts revenge in the worst way; Aidan and Rebecca get close; Sally meets a ghost with a dark side.
Gesehen von 6 Usern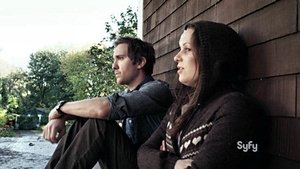 1x7 – I See Your True Colors and That's Why I Hate You
Josh's family reunion is a disaster; Aidan fights for his friends' safety; Sally loses Bridget to Danny.
Gesehen von 6 Usern
1x8 – Children Shouldn't Play with Undead Things
Aidan befriends a neighbor's son when he notices the boy was being bullied. Sally is finding it difficult to deal with her situation. She finds the other ghosts she meets with the same unrest uneasy to be around. Josh is becoming closer to Nora and finds it extremely uncomfortable to be alone with her. Sally ends up seeing Josh "change".
Gesehen von 6 Usern
1x9 – I Want You Back (From the Dead)
Aidan watches Bernie die twice; Sally re-connects with an old acquaintance; Josh takes the next step with Nora.
Gesehen von 6 Usern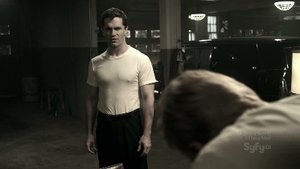 1x10 – Dog Eat Dog
The vampire elders arrive; Josh is kidnapped; Aidan has to sacrifice to save his friend.
Gesehen von 6 Usern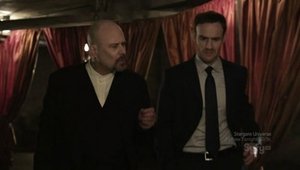 1x11 – Going Dutch
Aidan has to choose sides; Josh gets a big surprise; Sally faces off with an exorcist.
Gesehen von 6 Usern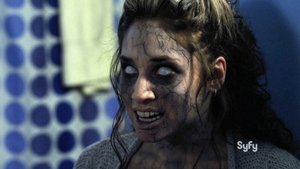 1x12 – You're the One That I Haunt
Aidan runs into an old friend; Josh and Nora get some good news; Sally's door appears.
Gesehen von 6 Usern
1x13 – A Funny Thing Happened on the Way to Me Killing You
Aidan and Bishop square off; Nora finds out the truth about Josh; Sally's able to touch.
Gesehen von 6 Usern